When I was in grade 3 or 2 in frost road elementry it was recess and me and my friend we were playing soccer in the field then I looked to my right and I saw my friend on the ground crying and I saw a grade 7 hitting him. So I ran up to the grade 7 boy and I yelled `Hey Stop Hitting My Friend!!!!`
then he got sent to the office.


Powered by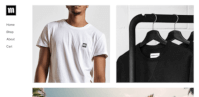 Create your own unique website with customizable templates.